We were thrilled when the brilliant new BBC2 property renovation programme, Your Home Made Perfect, got in contact about their latest TV project for a couple building a garden room at their home in Shrewsbury. Two competing architects use virtual reality technology to propose competing visions, for homeowners to choose between, which enables them to see exactly how their home could look before building it in reality.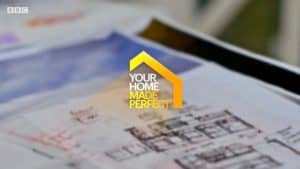 Laura Jane Clarke, Architect, had proposed our Herschel Infrared heaters as part of her design proposal for Lisa and Mike's new garden room. Her ingenious use of the space, combined with her vision of beautiful decor and the latest technology, meant her design was selected by Lisa and Mike. The build was undertaken earlier in 2019 and the episode aired on BBC2 mid October 2019.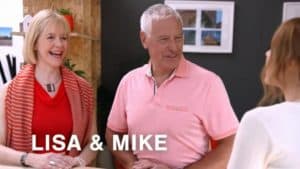 The TV presenter, Angela Scanlon, describes how the winning architect has "gone for an energy efficient heating system that frees up wall space usually covered by radiators".  Laura Jane Clark adds "These are brilliant, they're infrared panels rather than normal electric panels. These actually radiate infrared light to heat up the surrounding material so it doesn't heat up the air, doesn't change the atmosphere and often these garden rooms get quite damp and infrared heating is brilliant. It works exactly the same way as the sun as the sun heats by infrared so you've got little mini suns. They're silent as well".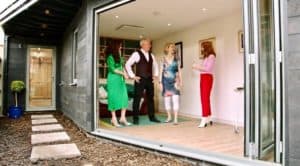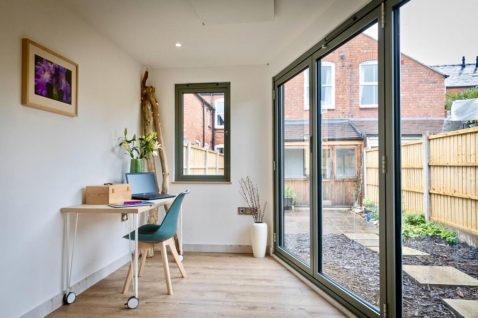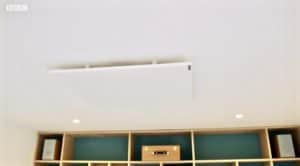 Testimonial
"As the garden room & garage designed for us by architect Laura Clarke as part of the ground breaking BBC 2 TV show "Your Home Made Perfect" was both contemporary & minimalist in style, we knew we needed to find a range of fittings & furnishings to match. Consequently when Laura suggested Herschel's infrared panels & showed us how versatile they were, we thought they could work very well in our new build. Whilst we liked idea of rimless white panels that could be controlled to suit when we used the room, they are so much better than we'd imagined ! However the best thing about them is that by siting them on the ceiling, they are not only unobtrusive, but automatically free up all the wall space to use flexibly. The result is a very spacious & visually uncluttered room that is not only cosy in winter as a place to work from home, but also to relax in an evening or on the weekend. We couldn't be happier!". Lisa Richards