Infrared heating for bars, cafes, hotels & restaurants
The ideal heating solution for bars, cafes hotels & restaurants
Herschel Infrared makes the ideal solution for heating bars, cafes, hotels & restaurants and many other applications in the hospitality industry. Our flexible solutions add style, heat up large areas comfortably and effectively, saving valuable wall and floor space.  Outdoors, they make a great eco-friendly alternative to gas pyramid heaters.
Whatever the size or style of your space, we have a choice of heaters that can be wall or ceiling mounted indoors or out which will create a warm environment for your customers.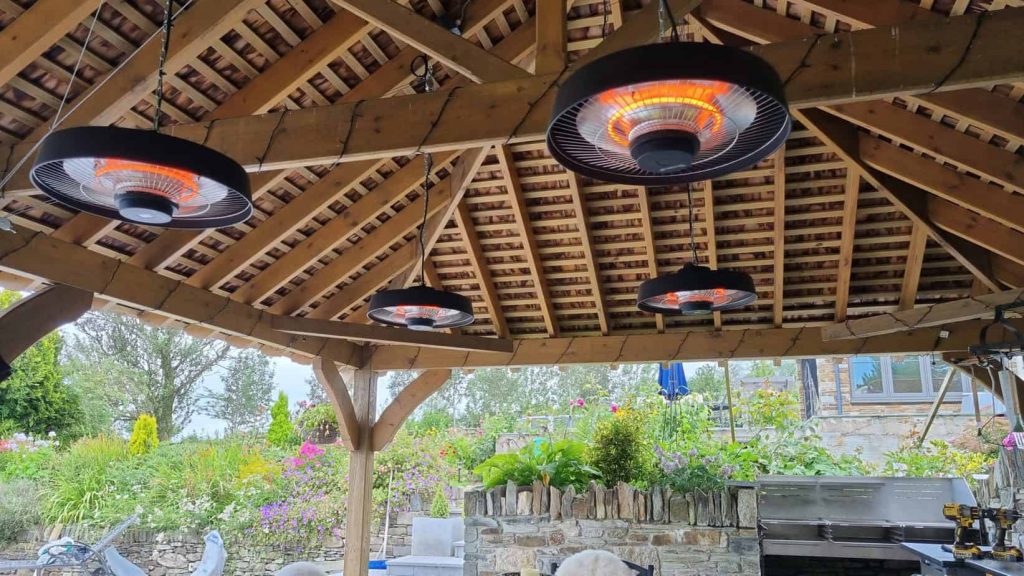 Professional Specification Service
Herschel has a team of in-house surveyors who perform on-site and desktop estimating services for commercial heating projects.
Contact us with your project details
Browse Bar & Restaurant Heaters
CALIFORNIA 2000 Watts – Black

View Range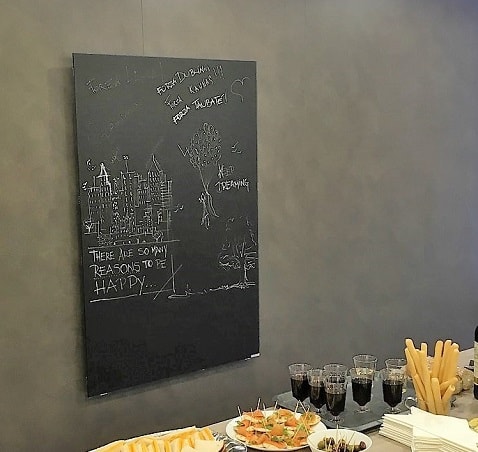 Panel Heaters
Our slimline panel heaters come in a variety of finishes including mirror, blackboard and even customised picture panels. Our white panels can be ceiling mounted which provides the perfect solution for heating the main premises or kitchens, corridors and washrooms. For hotels rooms choose mirrors for the bathrooms (prevents damp and avoids steamed up mirrors). Choose white panels in place of convector heaters or picture panels to add a touch of class. The ability to mount on the ceiling or higher on the wall frees up valuable room space. Herschel also provides better comfort levels for occupants, energy savings and a far more aesthetically pleasing finish compared to convector heaters.
Find out more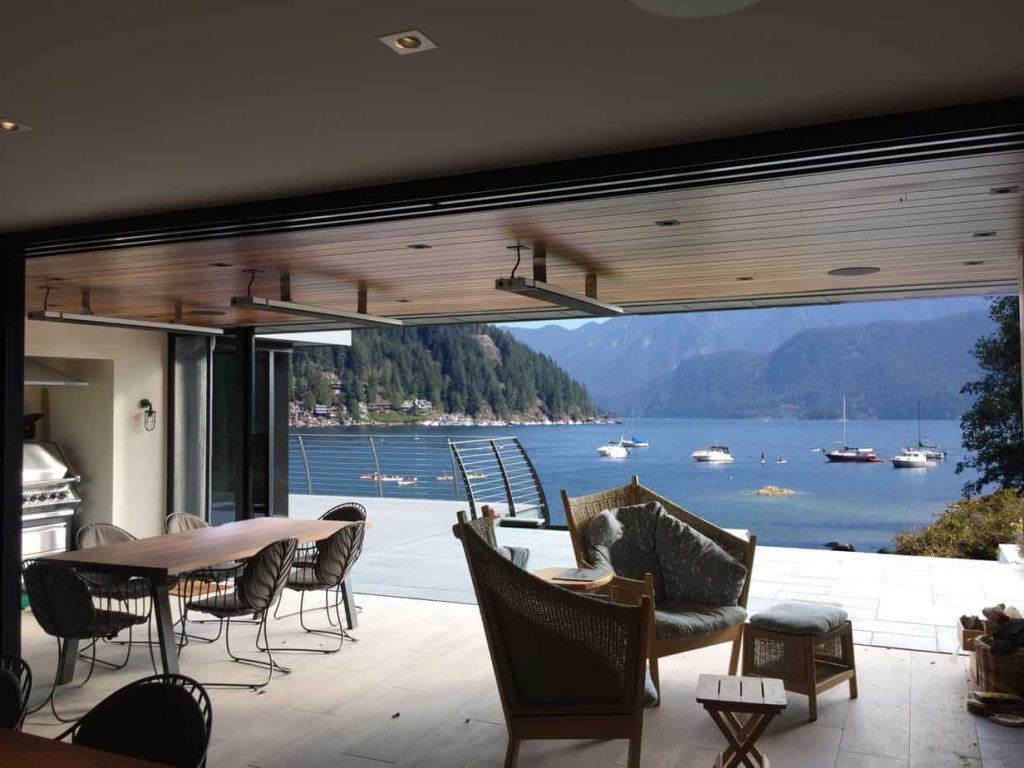 Designer Zero Light Heaters
Our Designer Zero light space heating range is perfect for heating zones within large areas, semi open spaces or sheltered outdoor areas. Leading bars, restaurants and cafes choose Herschel for efficient zoned heating. Cost effective to install and run with zero maintenance, we have a heating solution for all requirements.
Find out more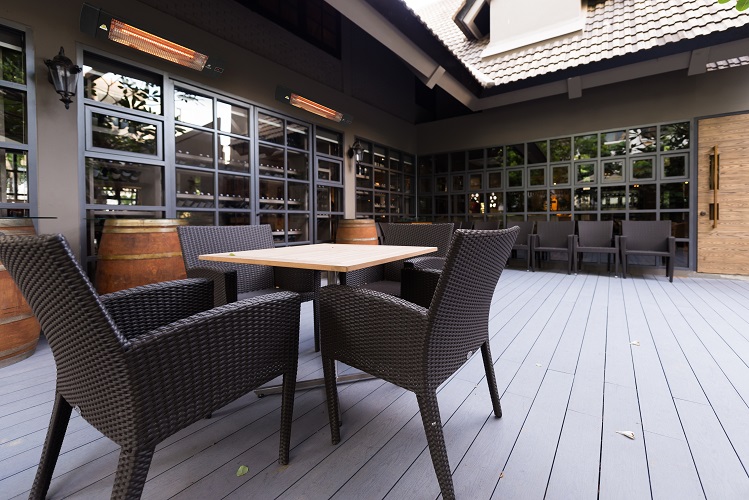 Commercial Outdoor Heaters
For exposed outdoor  areas, our Commercial Outdoor Heaters selection offers more powerful warm-glow heaters with options to control centrally or individually by a remote control.
These heaters can also be used indoors in colder hard-to-heat areas and are ideal for outdoor bar and restaurant use.
Find out more
Inspiring ideas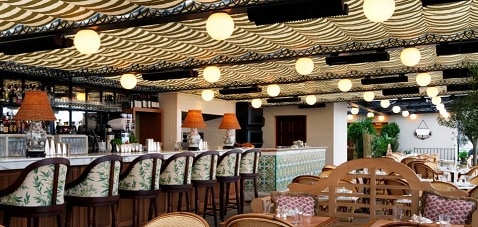 Soho House restaurant heating
Find Inspiration
Soho House restaurant heating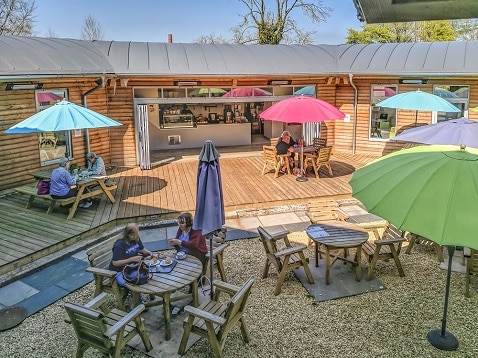 Heating outdoor school areas
Find Inspiration
Heating outdoor school areas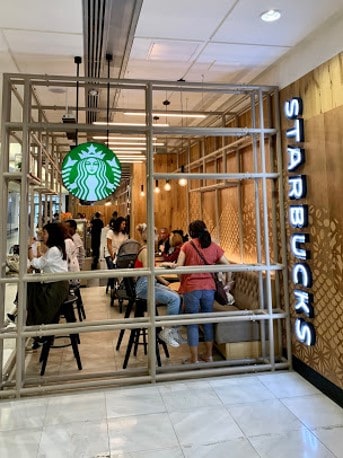 Installs – hospitality sector heating
Find Inspiration
Installs – hospitality sector heating
Customer Testimonials
"Why did we pick Herschel"?
"We looked at different options including biomass, electrical and infrared heating and we then conducted a trial. After a trial, it was concluded that Herschel infrared panels looked to be the best option. We then put it to the Board of Directors for this to be authorised. Why did we pick Herschel? We seemed to be getting a lot of feedback, they came back with the best ideas and the best product. In the trial period we tried a different product and it didn't go down well. The Herschel panels have gone down very well with the owners".
"Comfortable for the first time"
"Absolutely fantastic! Looks great & I'm comfortable for the first time. The landlord is really impressed too."
"Fantastic product and great service"
We have recently renovated our house and have an existing gas central heating system and an aga in the kitchen. We often work from home and didn't want to have to heat the whole house just to get our study warm enough to work from. We therefore decided to purchase a Herschel heater to install in the study as it was so controllable (we can just heat the study) and we loved the design (can be used as a whiteboard too!). We also needed to top up the heating in the main sitting room and we didn't want to install new pipework, so we purchased another Herschel heater which looks modern and stylish. Really impressed with the advice we received prior to the purchase. Our electricians found the heaters easy to install too. Would definitely recommend.
'Superb outdoor heater'
Bought a 'Miami' compact infra red heater. Delivered next day. Great design and a very quality product. Perfect for attaching under a parasol (and frankly essential if you want to sit outside in a so-called summer in Yorkshire)
"Makes it possible to enjoy the outdoor area"
My curiosity in radiant heating technology (as well as the need for heat) has led me to install a Herschel California infrared radiant heater in my barbecue area.  The heat can be targeted on the seating area and even in breezy conditions we are actually very comfortable. The unit makes it possible to enjoy the outdoor area at short notice without needing to light up the chiminea or breaking the bank.
David Hilton, Expert in sustainable building and energy efficiency
As used by: