Heating for office spaces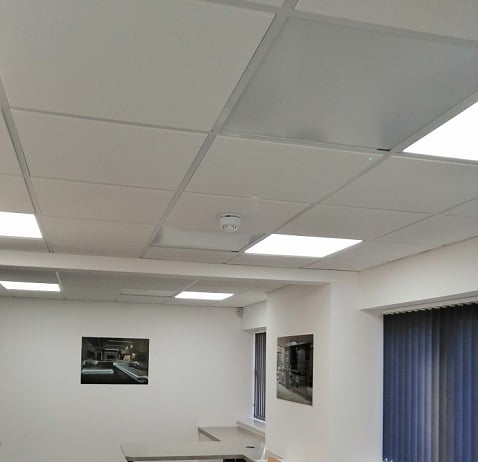 Herschel white ceiling grid panels in office space providing a space-saving, discreet solution and comfortable, gentle warmth.
Office space warmed by decorative Herschel picture panel, a choice of images available or your own choice of image or logo.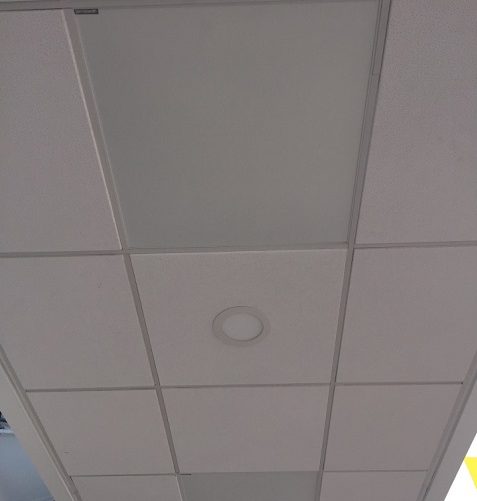 Herschel provides ceiling panels that fit perfectly into ceiling grids.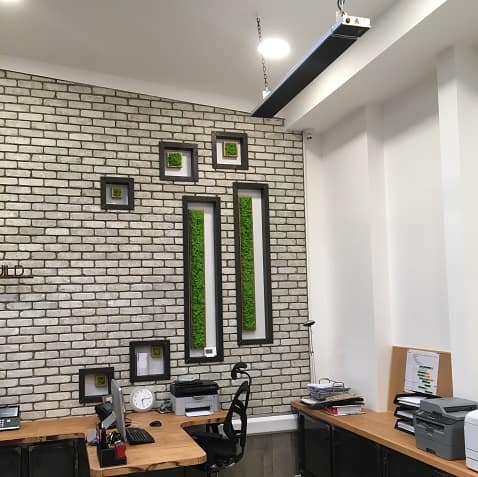 Herschel Summit heaters suspended over design workstations to heat as and when required.