Unlike central heating systems, our heaters are controlled on an individual basis with a thermostat controller in each room. This ensures you only heat the rooms you need heated, when you want them heated. Precise heating in this way avoids wasting energy and minimises your heating costs. Our controls offer full 7 day programming and feature the latest energy saving technology such as open window detection, adaptive start and remote APP control. Herschel controls are fully compliant with European EcoDesign energy saving legislation (Lot 20). All our controls are designed and made by us specifically for use with our heaters.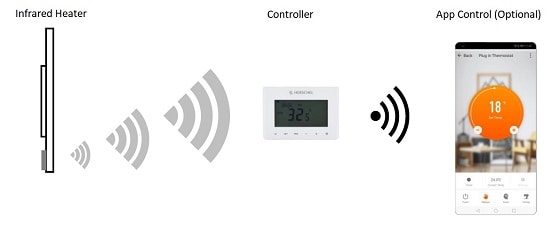 Our infrared panel heaters operate by reaching the required surface temperature to produce the optimum far infrared heat output. They warm up and cool down rapidly and are either on or off (they cannot be turned up or down). They require a separate controller located away from the heater to accurately measure the room temperature and send commands to turn the heater on or off depending on the desired room temperature and the heating schedule.
We have two ranges of controls – our Herschel IQ controls and our Herschel XLS controls.
HERSCHEL XLS controls
For ease of install and a true "plug and play" solution, our newly developed Select XLS range of panels incorporates our SMART-R receiver built into the panel. This technology allows the panel to be "paired" and communicate wirelessly with a choice of our XLS controllers. Choose from a battery operated controller (T-BT), a mains / USB powered controller (T-MT) or plug-in controller (T-PL). T-MT and T-PL have in built Wifi allowing APP and voice control via Alexa and Google Assistant.
Our Inspire range of panels are designed for professional installation only. They do not have any inbuilt receivers and must be controlled with our Herschel IQ controllers. The panels are directly wired either to our MD2 hard wired thermostat or to our R1 receiver. Full App control is available for MD2 using the SmartLife app. T1 and R1 offer a local control solution (no app control) only.
Our Herschel IQ range can also be used to control our space heater range such as the Summit and Aspect.
CONTROL AT YOUR FINGERTIPS FROM WHEREVER YOU ARE
With our APP enabled controls you can quickly and simply control the heating in every room in your property from the comfort of your sofa. We have designed the system to be easy and intuitive to use.
The app allows you to control your Hershel infrared heaters remotely. You can turn your heating down using the Away mode and turn it back on before returning from holidays or weekends away. Also ideal for pre-heating holiday homes to create a snug welcome upon arrival.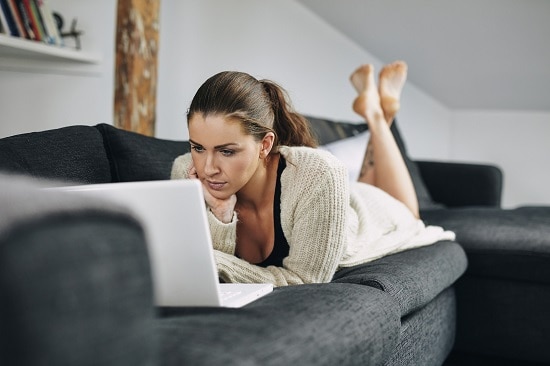 Herschel XLS
Herschel T-MT Mains powered Wifi thermostat

$249.00

View Range

Herschel T-BT Battery powered wireless thermostat

$199.00

View Range
Herschel iQ
Herschel iQ MD2 Wired Thermostat

$199.95

View Range

Herschel iQ T2 Wireless Thermostat Pack

$179.95

View Range

Herschel iQ R2 Receiver

$99.95

View Range