Infrared Glass & Blackboard Heaters
Elegant design with all the benefits of far infrared
Herschel's infrared glass heating panels offer an elegant, contemporary look whilst delivering all the comforts of improved comfort and low running costs that you should expect from quality infrared panels.
Our glass panel heaters are a popular choice for kitchens, studies, offices and for homeowners wanting a modern look throughout their property. Also available as a blackboard heater, this is the ultimate in efficient innovative heating.
Choose white or black glass panels and blackboards from our German made Inspire range.
Our glass infrared panels are frameless and use high-quality enforced safety glass (ESG), They should be wall-mounted only.
Browse Glass & Blackboard Infrared panels
Select XL – Infrared Glass Panel Heater

View Range

Inspire – Infrared Glass Panel Heater

View Range

Inspire – Infrared Blackboard Heater

View Range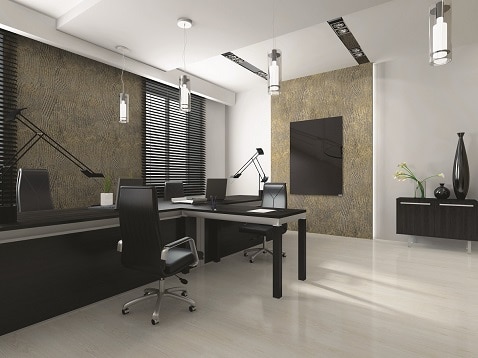 Head-turning glass and blackboard heater panels
Herschel Inspire
Recommended for professional installation only, the Inspire infrared panel range is made to order from our factory in Germany and come complete with a 10 year warranty. They are suitable for home and commercial use. Use with Herschel iQ thermostat controls.
Inspiring Ideas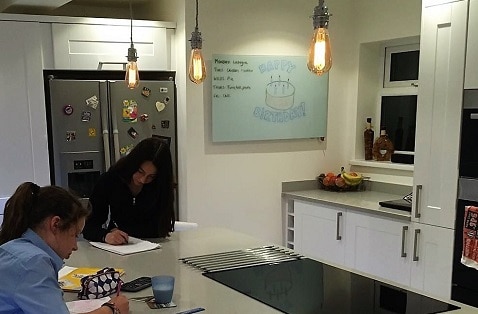 Glass infrared heaters
Find Inspiration
Glass infrared heaters
Customer Testimonials
"Excellent Service"
Excellent Service… Everyone we spoke too (& we kept returning with questions) was helpful & knowledgeable. Always ready to listen and answer questions. Couldn't fault any one of them & they helped us solve our heating dilemma to our satisfaction. Thank you Jane, Kelly & Jack.
"They're just brilliant".
"We call them the showpiece, the party pieces of the house. They're just brilliant."
"Why did we go with Herschel? It was a strong brand, Herschel's testimonials were out of this world. We had amazing customer service. We were really impressed with the mirror and picture. We thought they'd be a great showpiece to our renovation.   When people come over it's really interesting to see their faces when we tell them these are our heaters! "
Check out the full video testimonial here from our customers Keri and Matt. They love their Herschel heaters so much they jumped out the chance to star in our new TV advert when we asked them.
"Fantastic product and great service"
We have recently renovated our house and have an existing gas central heating system and an aga in the kitchen. We often work from home and didn't want to have to heat the whole house just to get our study warm enough to work from. We therefore decided to purchase a Herschel heater to install in the study as it was so controllable (we can just heat the study) and we loved the design (can be used as a whiteboard too!). We also needed to top up the heating in the main sitting room and we didn't want to install new pipework, so we purchased another Herschel heater which looks modern and stylish. Really impressed with the advice we received prior to the purchase. Our electricians found the heaters easy to install too. Would definitely recommend.