Heating for Property Developers and Landlords
Easy installation, low maintenance infrared heating for property redevelopment projects
Herschel Infrared heaters provide low energy, efficient and stylish infrared heating solutions, ideal for property developers and landlords looking for low maintenance and cost effective electric heating solutions.
Herschel infrared heaters deliver on ease of installation and provide flexibility around ceiling and wall mounting options freeing up wall space to maximise interior layouts.
Browse Products
Select XLS – White Frameless Infrared Panel Heater

View Range

Select XLS – Mirror Infrared Heater

View Range

Select XLS – Infrared Towel Heater

View Range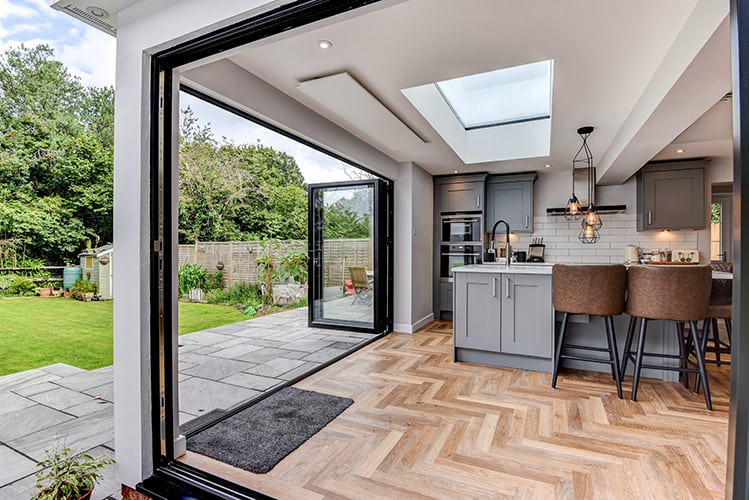 Heaters that pay back
Our heaters are completely CO2 free when used with a renewable electricity supply, have a very low environmental footprint from production and are close to 100% recyclable at end of life. They are far more efficient than night storage and offer a significantly lower capital cost and much quicker payback than air source heat pumps or community heating systems.
Our panels can be controlled via room thermostats and APP control giving maximum flexibility to occupants. We have a number of property development / redevelopment projects under way now including large apartment blocks, modular housing and refurbishments.
Contact us for more information.
Inspiring Ideas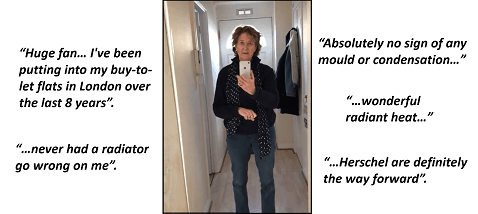 Landlord of BTL portolio
Find Inspiration
Landlord of BTL portolio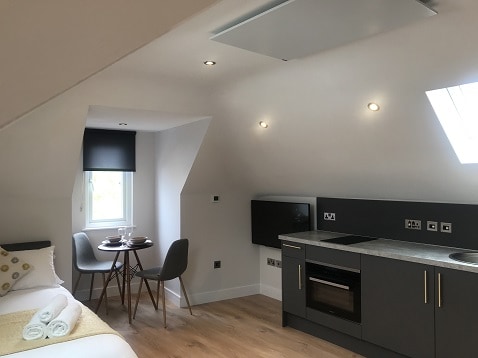 Heating for property developments
Find Inspiration
Heating for property developments
Customer Testimonials
"Why did we pick Herschel"?
"We looked at different options including biomass, electrical and infrared heating and we then conducted a trial. After a trial, it was concluded that Herschel infrared panels looked to be the best option. We then put it to the Board of Directors for this to be authorised. Why did we pick Herschel? We seemed to be getting a lot of feedback, they came back with the best ideas and the best product. In the trial period we tried a different product and it didn't go down well. The Herschel panels have gone down very well with the owners".
"They keep our costs down".
"We used these in our student accommodation and they went really well so we introduced them to our flats which are a little bit more high-end. They give us a space-saving option….eco-wise they keep our costs down, we've got rid of our gas and everything is electric so it's only one bill so we know exactly where we stand. They keep the properties really nice and warm and we've been really happy with them". Visit the case study to hear the full video testimonial from the owner of Honor Properties.
"Putting into my buy-to-let flats over the last 8 years"
I'm a huge fan of the Herschel Infrared radiators which I've been putting into my buy-to-let flats in London over the last 8 years. Whenever one of my gas combi-boilers fails, I immediately look to take the system out, take all those wet water radiators out, all those pipes and all that goes, I put in another form of hot water heating and then the Herschel Infrared radiators. By putting it up on the ceiling it does give more wall space……..the previous radiators often get bumped or draped with clothes by the tenant which is not great as that obviously causes condensation. In the bathroom it's doing its job well as there's absolutely no sign of any mould or condensation which is a frequent problem in bathrooms. Once I put one in I've been rather keen to put them in everywhere else. Once they are in there is no further cost, I've never had a radiator go wrong on me….very easy, very efficient and very good for the environment. It gives a wonderful radiant heat, it's a very attractive and pleasant environment to live. I think Herschel and their infrared are definitely the way forward.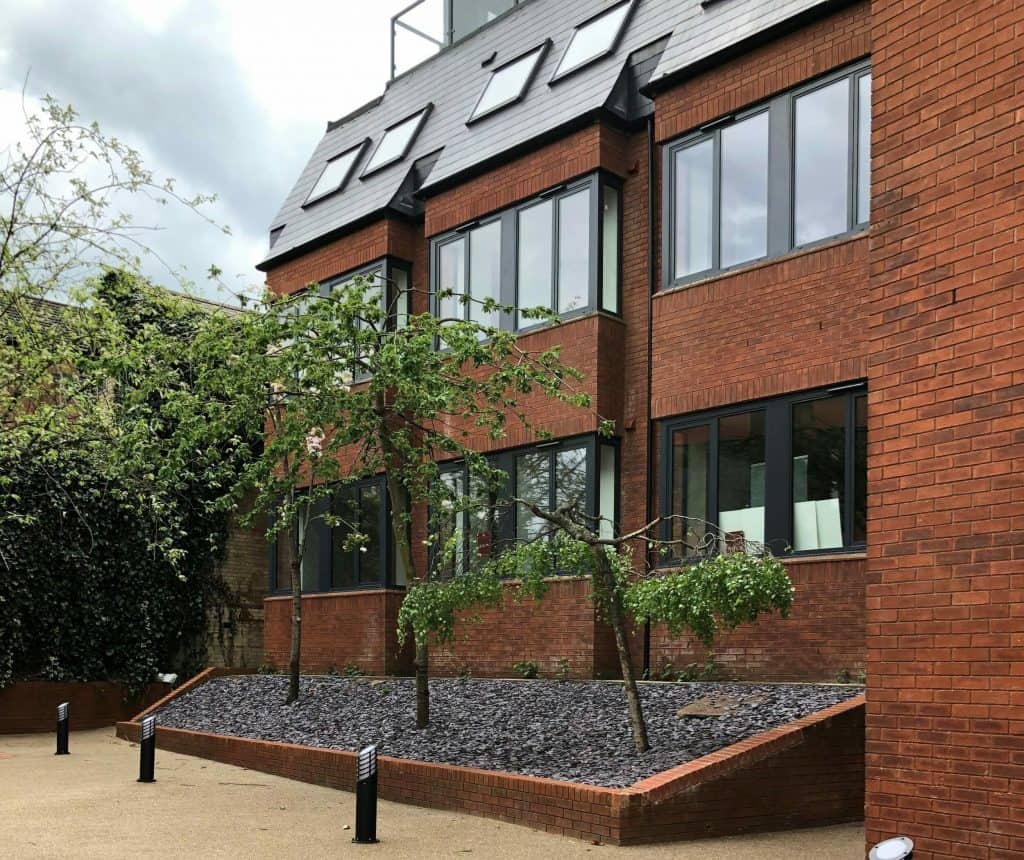 Professional Specification Service
Herschel has a team of in-house surveyors who perform on-site and desktop estimating services for commercial heating projects.
Contact us with your project details