Infrared Bathroom Heaters
Your bathroom heating solution
Herschel infrared bathroom heaters are the perfect solution for heating bathrooms. The infrared heat directly warms the room which keeps the walls, floors and ceiling warm. This reduces damp, condensation and mould, plus with infrared there's no need for underfloor heating because you won't have cold floors. With a choice of space-saving mirror heaters, that stay steam-free when on, or contemporary, stylish glass towel heaters that warm your bathroom and your towels, heating a bathroom has never been easier.
Browse Bathroom Heaters
Select XLS – White Frameless Infrared Panel Heater

View Range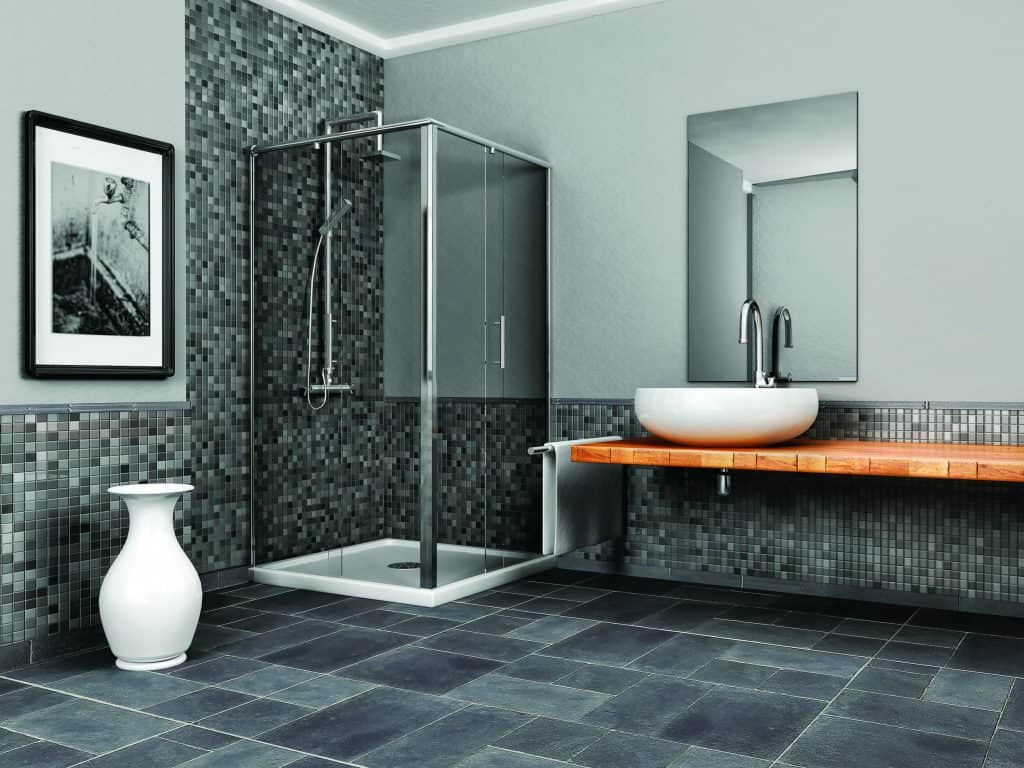 Say goodbye to damp, cold bathrooms
Our customers love stepping out of the shower in a Herschel heated bathroom and absorbing the warmth from our panels. You will love our infrared bathroom heaters.
Our new Select XLS towel rail heater is a very stylish addition to any bathroom. This white glass towel heater has two chrome towel rails and features our brand new dual zone technology. The lower part of the heater uses infrared to gently and effectively warm towels and the upper part has a higher power heating element designed to heat the bathroom itself. The perfect choice of heating for bathrooms. Our mirror heaters not only heat the room but when on don't steam up – perfect for keeping you warm while you get ready after your bath or shower. Mirrors are available in a wide range of sizes from both our Select XLS and our German made Inspire range.
If your wall space is limited choose to ceiling mount white panels for a fantastic space-saving solution.
All of our panels are easy to install and are IP rated making them suitable for use anywhere outside the direct "splash zone". Control is straight forward using one of our specially designed Herschel thermostat options. Herschel infrared bathroom heaters provide homeowners with a modern and stylish solution that is perfect for cosy, effective warmth.
Inspiring Ideas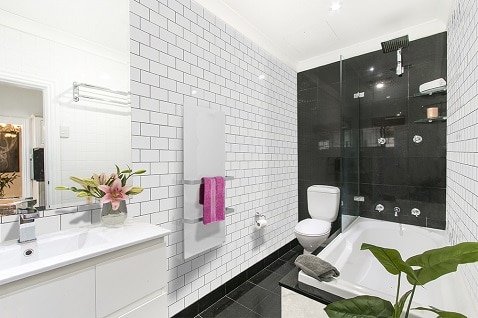 Ideas for electric bathroom heaters
Find Inspiration
Ideas for electric bathroom heaters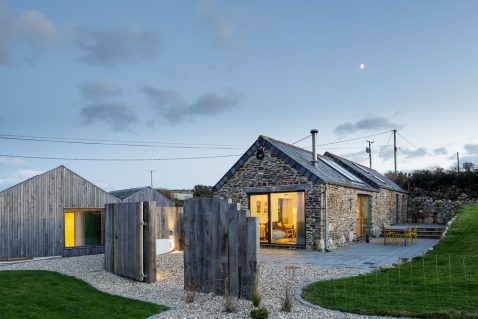 Charlie Luxton's Eco Self Build
Find Inspiration
Charlie Luxton's Eco Self Build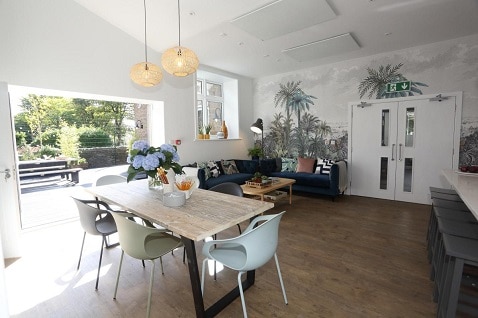 Herschel donates heaters to DIY SOS
Find Inspiration
Herschel donates heaters to DIY SOS
Customer Testimonials
"Heats the bathroom so quickly"
Easy to install and easy to programme via the thermostat and app. I've never had a towel rail that dries the towels and gears the bathroom so quickly. Because infra red works different feels like we have underfloor heating in the bathroom too as the floor warms up as well. Brilliant product
"Really comfortable heat"
"Herschel's heated mirrors are perfect for bathrooms and shower rooms. Our meeting areas use heated blackboards which are great for our designers to sketch and record ideas on. The designer Pulsar makes a bold statement as customers enter the reception and compliments the interior design perfectly. Summit units are suspended above design workstations to heat where and when required. Ceiling mounted heater panels free up wall space and provide really comfortable heat". Alex Pankoff, Nuhaus
"Go for infrared!"
"I started to plan my home refurbishment in the Summer of 2016. My priorities were comfort and sustainability. The project involved insulating an old, solid stone house, upgrading the glazing, electrics and heating, plus an extension. I visited Andy and was able to see infrared heating panels and solar working together, so decided to go for both.
Although it's early days, the heating seems very economical to run. The solar contributes to running cost savings and we also use the spare solar electricity to heat water so my home is future-proofed. The whole house is zoned and controlled with Herschel iQ thermostats so I have the heat I like when and where needed. The house is extremely comfortable, and because of the insulation and infrared panels, we operate the system at only 16-18degC air temperature, but still feel warm.
We experienced a range of challenges during the project, but the infrared was the simplest system to integrate with the programme, and the support from the Herschel team was exemplary at all times. The Select XL mirror units, and ceiling mounted panels look great and free up lots of wall space, which really helps in some of the rooms. I also like the zero maintenance of infrared, it's both hi-tech yet very simple to live with. I'd urge anyone undertaking a new-build or refurbishment project to get in touch with Herschel and go for infrared"!